My reason for using SEO
When I first started in my career of online marketing six years ago after being in the administrative and upper management industry for over 20 years, I taught myself about building WordPress, Wix,com, and other websites. If you can build a WordPress website, you can build any web page. WordPress is sort of tough to build and has a lot of quirks, however, once you navigate through it you learn a lot (Mattreport, N.D.).

One of the features that is very popular on WordPress is their Yoast SEO, which is a built in tool that when utilized, takes the key words that you enter and puts the site on higher Google ranks as those words are searched and your website comes up on the search engine. There is color coding. Red means try again, Orange means, keep going, yellow is almost there and green means you have met the key word/SEO qualifications. It is not easy to get to green (Mattreport, N.D.).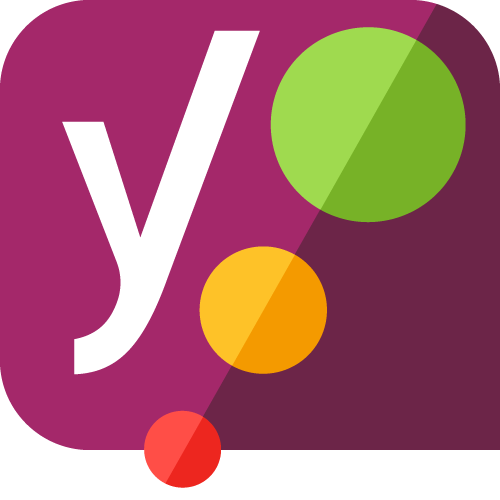 How to get the green light in WordPress
In order to get to green, you have to be sure that the content in that you have throughout your web pages matches the key words in the Yoast SEO boxes. Then when you put those words in one area, you have to re – type them in another area. The colors also includes the quality of the page so this on top of the correct key word usage can make it tougher to get the green code because you have to keep tweaking the site accordingly. For example: If you key words are Graham Marketing or Virtual Marketing but you don't have those words in your pages accordingly, WordPress will have a message pop up telling you to go back to the particular page that you are working on and correct these areas Yoast, N.D.).
What is SERP?
Search Engine Results Pages (SERP) are the pages displayed by search engines in response to a query by a searcher. The main component of the SERP is the listing of results that are returned by the search engine in response to a keyword query, which may also contain other results such as advertisements (Google N.D.). These pages are known as landing pages, social media pages and even blogs.
Other places that utilize the SEO tool
Wix.com, and Site123.me have built in SEO wizards that tell you the key words to put in. This is so much easier than WordPress because we don't have to guess at what to put into the word box. In Site123 it looks something like the image above (Appsite123, 2019).
SEO is not just putting keywords into a website. It is also hashtags. They help you to categorize your content and help social media users find it. Be careful with hashtags, though; hashtag use varies from platform to platform. By using hashtags to identify key trends on Google, you can discover social engagement trends which can later be incorporated into posts on Google+ and other social networks. This means that SEOs can get their social content to the top of the pile by promoting posts successfully across Google+ (Google, N.D.).
Google charges you to get you on their list. SEO is a free way to do this organically which is amazing when you think about it. I have used this method and will continue to use it until something different or better comes along.

Lydia Graham
Graham Virtual Marketing Solutions
www.grahamvmsolutions.org
Phone: (203) 701 – 9115
Reach out today for your free consultation
References
Appite123me (2019). Website Appsite123me.com. Retrieved from https://app.site123.com/manager/wizard

Matttreport (N.D.). WordPress is not easy. Matt report. Retrieved from https://mattreport.com/wordpress-is-not-easy/

Yoast (N.D.). WordPress SEO: the definitive guide. Yoast.com. Retrieved from https://yoast.com/wordpress-seo/

Google (2019). Greenlight – SEO search. Google.com. Retrieved https://www.google.com/search?q=greenlight+seo&safe=active&sxsrf=ACYBGNTbG_KWu9JFGERfyphdmcNH8Rp_fw:1576639892045&source=lnms&tbm=isch&sa=X&ved=2ahUKEwjP19Clob7mAhUnUt8KHWTqAPoQ_AUoAnoECAwQBA&biw=1366&bih=625#imgrc=60IYNc3fCkc17M:

Google (2019). What is SERP? Google.com. Retrieved from https://www.google.com/search?safe=active&sxsrf=ACYBGNR6zQzwSKhSrX7WdWUC5N3cMUpWzA%3A1576637960871&source=hp&ei=CJb5XbvZMui1ggeq_5Fo&q=serp%27s&oq=serp%27s&gs_l=psy-ab.3..0j38j0i30l8.80.10844..11836…5.0..0.838.2848.2-2j1j0j2j1……0….1..gws-wiz…….0i131j0i20i263.M45u3bQxG6s&ved=0ahUKEwi7_eCMmr7mAhXomuAKHap_BA0Q4dUDCAg&uact=5

Google (2019). Using hashtags for SEO. Google.com. Retrieved from https://www.google.com/search?safe=active&sxsrf=ACYBGNTHNEDF1PIF7YOOeQTUta9axnxOQg%3A1576641037002&source=hp&ei=DKL5XdijOq-3gge43bXYCw&q=using+hashtags+for+seo&oq=using+hashtags+for+seo&gs_l=psy-ab.3..0i22i30.205867.211839..212228…4.0..0.1012.4672.0j4j3j3j1j0j1j1……0….1..gws-wiz…….0j0i13i5i30j0i13i30j33i22i29i30.r3GUX7lIvWE&ved=0ahUKEwjY2cjHpb7mAhWvm-AKHbhuDbsQ4dUDCAg&uact=5